Rachel Laudan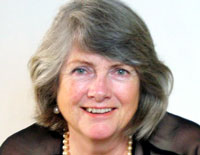 A Historian's Take on Food and Food Politics.
More Info
Eat Mexico
Eat Mexico was founded in 2010 by Lesley Téllez, looking for a way to show tourists how exciting and complicated Mexican food can be, in particular on the streets and markets.
More Info
Grantourismo
Lara Dunston& Terry Carter
Dubai-based Australian travel writer-photographer team Lara and Terry have been traveling together for nearly 20 years. During that time they've lived in the United Arab Emirates, Argentina and Italy, and travelled the length and breadth of the Middle East, Europe, Australia, and Latin America. They've experienced over 60 countries, including Andorra, Argentina, Australia, Austria, Bahrain, Belgium, Bolivia, Brazil, Bulgaria, Chile, China, Costa Rica, Croatia, Cuba, Cyprus, Czech Republic, Denmark, Egypt, Estonia, Finland, France, Germany, Greece, Hong Kong, Hungary, India, Indonesia, Israel and the Palestinian Territories, Italy, Japan, Jordan, Kuwait, Latvia, Lebanon, Liechtenstein, Lithuania, Macau, Malaysia, Mexico, Monaco, Montenegro, Morocco, Netherlands, New Zealand, Norway, Oman, Paraguay, Peru, Poland, Portugal, Qatar, Russia, Singapore, Slovakia, Slovenia, Spain, Sweden, Switzerland, Syria, Thailand, Turkey, UK, Uruguay, and USA. They are currently in their 5th year of continuous travel and are on the road for 2010 for a special project called Grantourismo
Lara Dunston
Published articles available to download: www.mediabistro.com/laradunston
Cool Travel Guide: cooltravelguide.com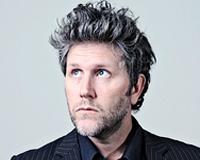 Terry Carter
Terry is a professional photographer who has shot travel guides for DK, Lonely Planet, Footprint and Thomas Cook (including DK's Top Ten Dubai and Abu Dhabi, Dubai Encounter, Buenos Aires Encounter, Dubai city guide, Best of Brussels Bruges Antwerp & Ghent, Milan and the Lakes, Calabria and Northern Italy) and had his photography published in an array of travel magazines including National Geographic Traveler, Lifestyle+Travel, Paperplane, and Get Lost.
Terence Carter Photography: www.terencecarterphotography.com
More Info