We are back with all the safety measures needed
We are back with all the safety measures needed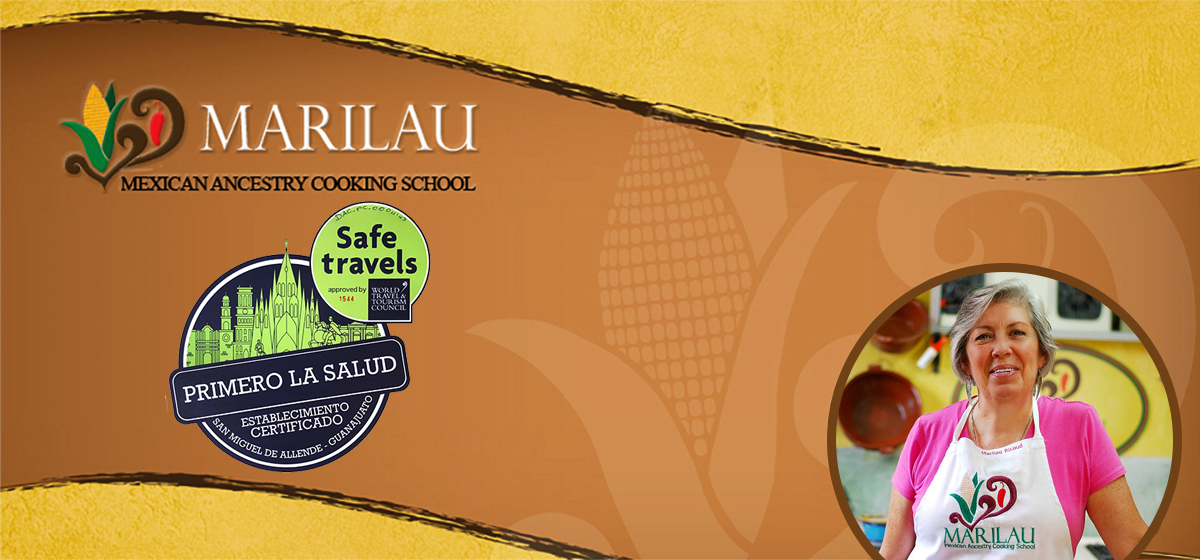 Marilau Welcomes You to the Best Ancestry Mexican Cooking Classes
IN SAN MIGUEL DE ALLENDE, MEXICO, FEATURING 200 YEARS OF MEXICAN TRADITIONS
★★★★★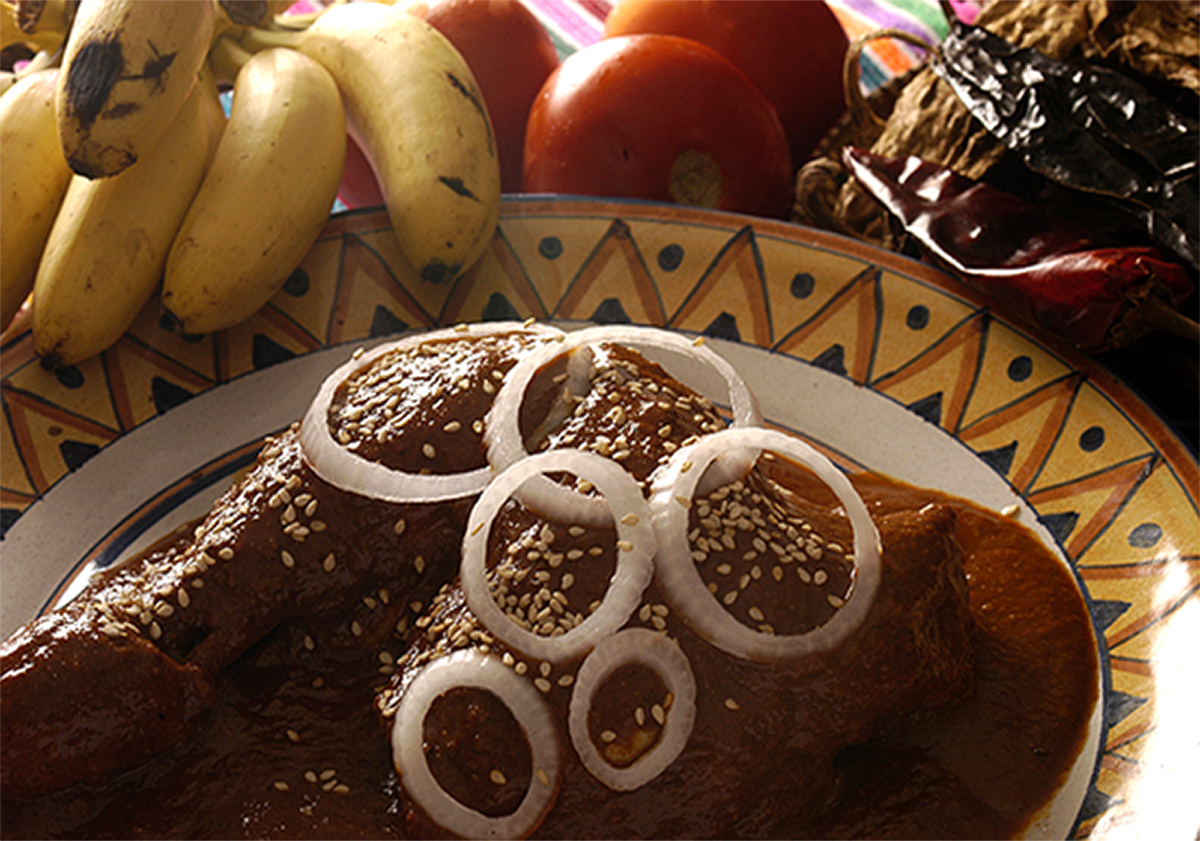 The classes take place during the morning, starting at 10.30 am and run from 2 to 3 hours.
All classes in this document are hands on. Classes are designed for adults.
For security reasons, students older than 12 are accepted if they are accompanied by their parents.
We also offer intensive courses (3 days or 1 week).
Ask for more information.
Classified by Tripadvisor as No. 2 activity among 37 in San Miguel de Allende.
As we relished the range of savory and sweet tamales, including the delicious Oaxacan tamales wrapped in banana leaves, we began to feel that we were learning not just the techniques but also the aesthetics of Mexican Cuisine.
Maria is an excellent teacher with a fine command of English (as well as Spanish). Her enthusiasm and knowledge about the cuisine of Mexico are outstanding. I speak from my own experience as a cooking teacher of more than 30 years when I praise her classes when I recommend her classes to anyone with an interest in cooking!
Hey Maria, Just a note to let you know that when we arrived home after the salsa class, Bret's parent friends were there and we had a GREAT time introducing them to your food. These friends live in Mexico for 3 months every year and agreed that your salsa's were the best that they had ever had. Thanks for making our trip!
MariLau, quiero agradecerte nuevamente por la excelente clase que nos diste. La disfrutamos mucho y sobre todo aprendí muchas cosas que a pesar de ser Mexicana, no me habían pasado por la cabeza. Pero aparte de eso, tienes una personalidad que me encantó y la hizo todavía más disfrutable. Saludos y gracias.
Hi Maria: I have to just tell you one more time. I had a couple over on Saturday, both of them are gourmet cooks having also taken lessons in Mexico. I served the mole again and they loved it. Once again… thank you. Have a wonderful holiday and a very Happy and Healthy New Year.
Classes - Tuition
$2,400 Mexican pesos per student, per class, weekdays.
$2,800 Mexican pesos per student, per class, Saturdays.

- All classes are hands-on, in English, in groups of 2 minimum to 8 maximum students per class.
- Classes start 10:30 a.m. and take from 2 to 3 hours depending on student´s skills and the selected menu.
- Classes are designed for adults.
- Students from 12 years old are allowed ONLY with an adult companion.
- School remains closed on December 25th, January 1st and on all Sundays.